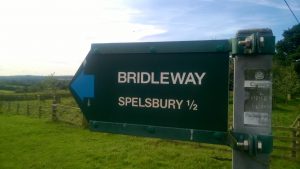 Parish Councils have an overall responsibility for the well-being of their local community and are a vital link to district and county councils and other agencies on local issues. The Parish Council's work falls into three main categories:
representing the local community
delivering services to meet local needs
striving to improve the quality of life in the parish
Parish Councils funding comes primarily through the precept, a local rate which is collected here in Spelsbury by West Oxfordshire District Council as part of the council tax.
Spelsbury Parish Council has six elected members, the next election will occur in 2020
Graham Beacham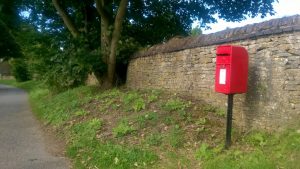 Simeon Harvey (Chairman)
Rick Leyland
We currently have three vacancies
The Clerk is Anne Ogilvie
Contact: clerk@spelsbury.org
The council usually meets at Spelsbury Memorial Hall at 7.30pm on the first Monday of alternate months (January, March, May, July, September, November); agendas, minutes and financial records are posted on this website as well as on Parish noticeboards. Meetings are open to the public, who are always welcome to attend.
The council also holds Planning meetings (subject to plans requiring discussion between regular meeting dates).
Spelsbury Parish Council has responsibilities for various local amenities, which include:
the children's playground at Chadlington Road, Spelsbury
public benches
public notice boards
keeping grit bins filled for winter road safety
parish funds
Two Councillors are also trustees of the Memorial Hall and Fountain (Helen Datson and Rick Leyland)
The Parish Council is a statutory consultee on planning matters – it does not have decision making powers and does not offer advice on planning issues.

The Parish Council also reports to the relevant organisations any issues and problems that Councillors or residents have concerns about, such as:
potholes, road markings or street signage issues, overgrown vegetation obstructing highways – responsibility of Oxfordshire County Council (OCC) and its Highways Dept.
Residents can also report directly to OCC Highways via email highway.enquiries@oxfordshire.gov.uk or by telephone on 0845 310 1111.  Problems that are the responsibility of OCC can also be reported via http://fixmystreet.oxfordshire.gov.uk/
footpath matters, such as broken stiles, obstructed footpaths. Local footpaths – responsibility of Oxfordshire County Council Countryside Dept. Details of all Spelsbury footpaths can be found on OCC Definite Statement footpaths
road name signs, household waste and recycling collections – responsibility of West Oxfordshire District Council
housing – to either Cottsway Housing Association who manage social housing in Spelsbury or West Oxfordshire District Council who are responsible for housing development through the Local Development Framework and its Local Plan
with Thames Valley Police on matters such as speeding, anti-social behaviour and crime prevention
with the local churches and the Diocese of Oxford
with local landowners and residents over individual matters
Spelsbury Parish is within the District of  West Oxfordshire  (WODC)
Our District Councillor is Neil Owen
email: neil.owen@westoxon.gov.uk
Tel: 01993 830875
Spelsbury Parish is within the County of Oxfordshire  (OCC)
Our County Councillor is Liz Leffman
Spelsbury Parish is within the Parliamentary constituency of Witney
Our MP is Robert Courts
Spelsbury Parish Council Privacy notices:
Spelsbury Parish Council – Requests for Information Policy – rev A.docx
Spelsbury Parish Council – Privacy Policy – rev A